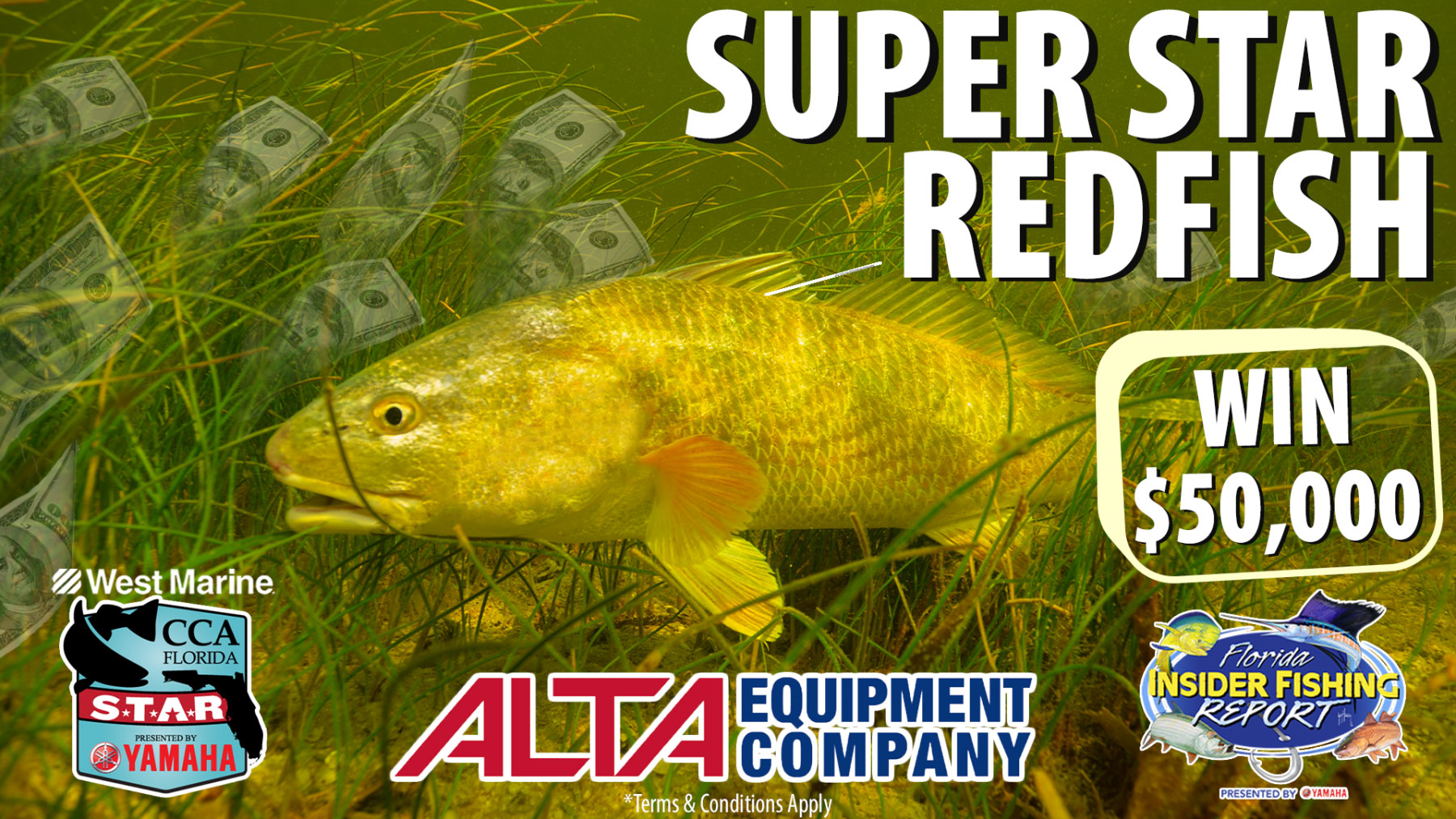 Register for STAR
Catch the SUPER STAR Redfish and Win $50,000 in Cash from the Alta Equipment Company
Are you ready to catch a $50,000 Redfish?
Enter the West Marine CCA Florida Star Fishing competition presented by Yamaha and Catch The SUPER STAR REDFISH sponsored by Alta Equipment Company to win as seen on Florida Insider Fishing Report.
Alta Equipment Company, West Marine CCA FL STAR and Florida Insider Fishing Report are teaming up to make your BIG catch a BIG payday. Registered STAR anglers will have the opportunity at one $50,000 tagged redfish with additional $500 tagged redfish winners
Must be a member of the Coastal Conservation Association Member
Must be registered for the West Marine CCA STAR Fishing competition
Fish must be caught during the Competition days May 28 to Sep 5, 2022
Please note:
All the rules for the STAR Tagged redfish division apply to the SUPER STAR Redfish Winner
Only 1 winner will be awarded
The SUPER STAR Redfish Winner will not be eligible for the other STAR Tagged Redfish division prizes
Alta Equipment is an industry leading material handling and construction equipment company. They sell, service and rent a broad range of equipment.
Visit website