Home Page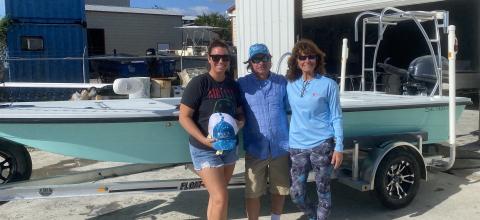 12 Expert tips for winning big prizes in West Marine CCA Florida STAR 2022 presented by Yamaha
  The 2022 West Marine CCA Florida STAR presented by Yamaha boasts amazing prizes, is the largest family-friendly saltwater fishing competition in Florida and begins Memorial Day weekend. Anglers across Florida have been participating and winning in CCA Florida STAR for the past 7 years. To date,…
Read More
Register for West Marine CCA FL STAR 2022 and Compete in 17 Divisions
100+ Prizes available
Florida's largest family-friendly (all ages and experience levels) fishing competition with over 100 days of fishing!
May 28 to September 5, 2022!
Fish one day, some days or every day - win awesome prizes with a single catch!
Register for STAR
$40 for current CCA Florida Members | $75 for 18+
(includes one-year CCA Florida membership)
FREE for current, youth CCA Florida Members | $10 for youth, ages 6 to 17
(includes New Tide Membership)
[Registration process involves creation of a profile at CCA National and registering for STAR]
How does it work?
West Marine CCA Florida Star Competition uses an Easy Catch - Photo - Release approach.